Company Name
Contact Info
Location

EBTEKAR HASHEMİ CO.

Chaharmahal and Bakhtiari Province Borujen Khadem Ghorani Industrial Park / / SHAHRE KORD / IRAN, ISLAMIC REPUBLIC OF

Hall: 7

Stand: 707

Product Groups

TRAILERS
THRESHING MACHINES
AGRICULTURAL EXCHANGES
Company Info

Products

Represented Companies

Company Brands
In 1983, it started its activity in the field of producing agricultural tools and other tractor accessories and has continued its activities in this direction with the aim of increasing quality and satisfying customers. With the passage of time and the increasing development of machinery technology, as well as the need of farmers for tools and machinery with outstanding characteristics compared to the past, such as superior quality, the need to spend less time, cost and manpower in production, since 1999 this unit with Recruitment and cooperation of experienced and trained workers in the field of drilling machines in line with the production and delivery of machines.Devices with the mentioned specifications for the use of dear farmers as well as quality control officials have taken a huge step with the aim of controlling the production lines from moment to moment and increasing the quality of production products.
Maral Trailer
Trailer, four ton, two wheeled
PRODUCT DESCRIPTION:
this vehicle is used for transporting a variety of agricultural, livestock, and horticutural crops as well as construction and industrial materials, even in mountainous areas. the high strength of the room compared to old- fashioned rooms stylish appearance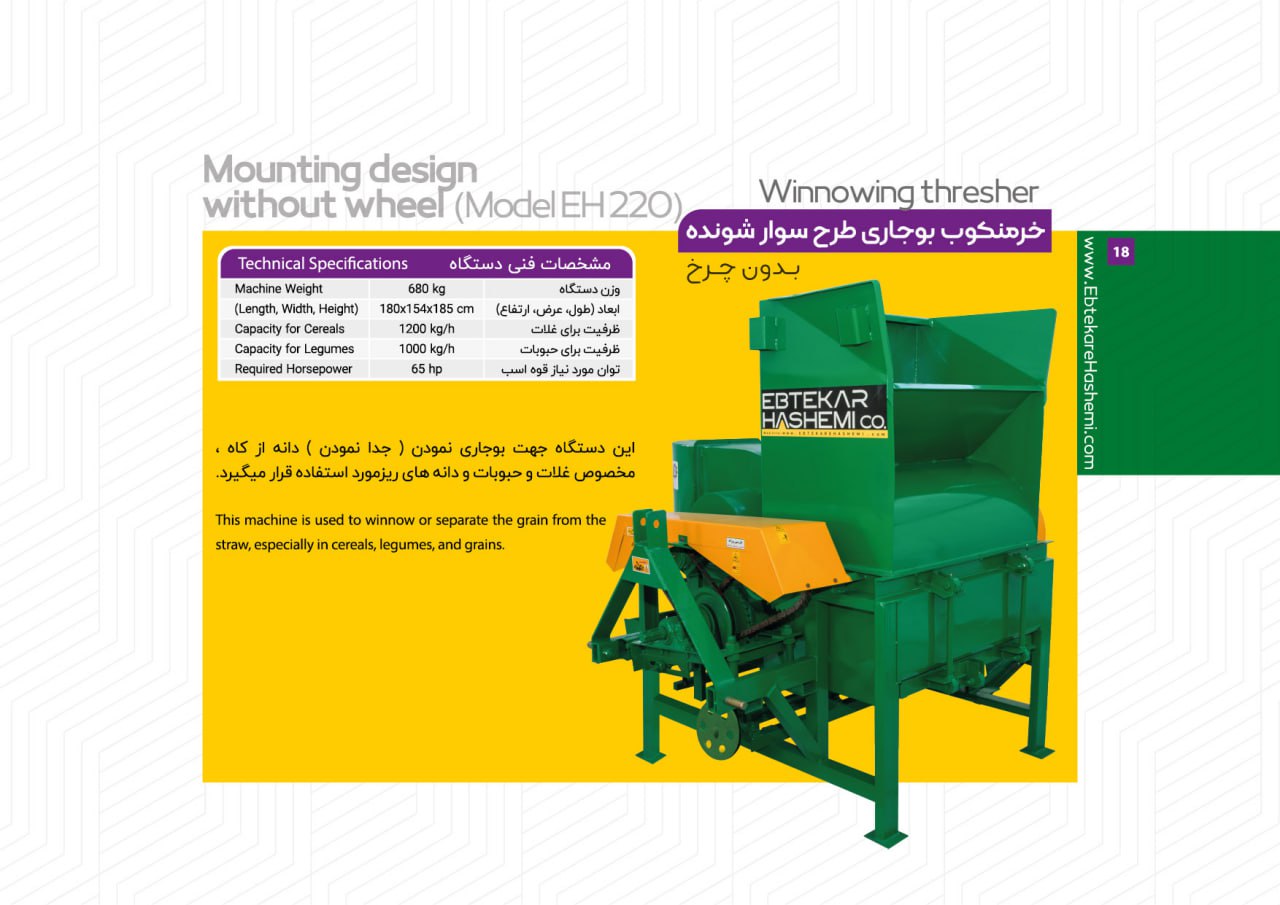 Mounting design without wheel
Winnowing thresher
PRODUCT DESCRIPTION:
This machine is used to winnow or seperate the grain from the straw, especially in cereals, legumes, and grains.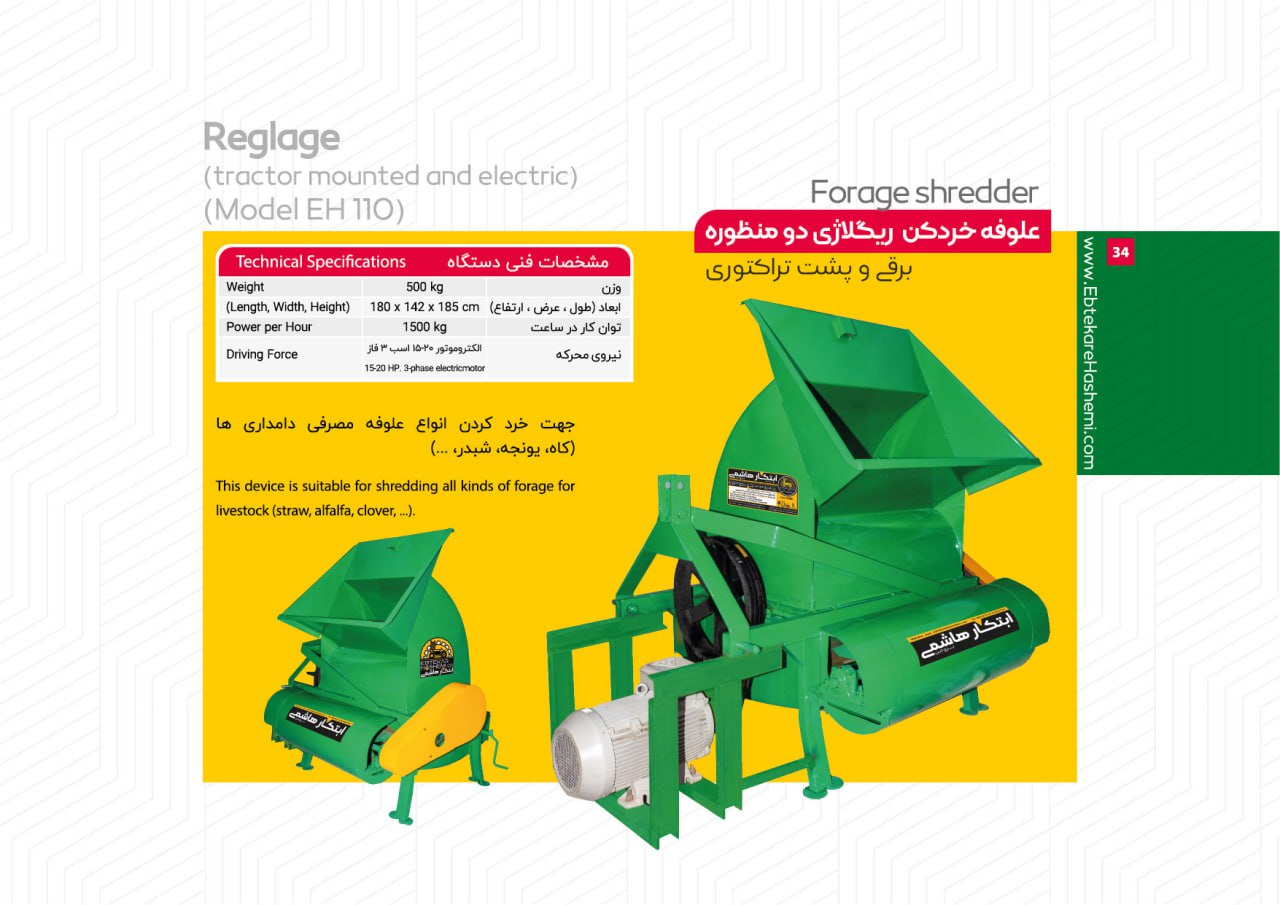 Reglage
Tractor mounted and electric
PRODUCT DESCRIPTION:
This device is suitable for shredding all kind of forage for livestock (straw, alfalfa, clover,...)
No represented companies found.
The company has no registered brand information.