Company Name
Contact Info
Location

BERKE TARIM GÜLÇİN KAYAR

TUZLA MAH. 1258 SOK. NO: 14 (ZİRAİ ALETLER SANAYİ) / ADAPAZARI / SAKARYA / TÜRKİYE

Hall: 4

Stand: 431

Product Groups

FERTILIZATION SEEDING MACHINES
RAKES
HOE MACHINE
Company Info

Products

Represented Companies

Company Brands
OUR COMPANY WAS FOUNDED ON 11.08.2005 AS A PLOW, PLOW, HARROW, DISCARO, SCARIFIER, CULTIVATOR, HOE MACHINE, MIBZER, SEEDLING AND SAPLING PLANTING MACHINE, ETC. IT WAS ESTABLISHED IN ADAPAZARI DISTRICT OF SAKARYA PROVINCE RELATED TO THE MARKETING AND SALES OPERATIONS OF THE TOOLS USED IN SOIL PREPARATION, October, PLANTING AND FERTILIZATION MACHINES.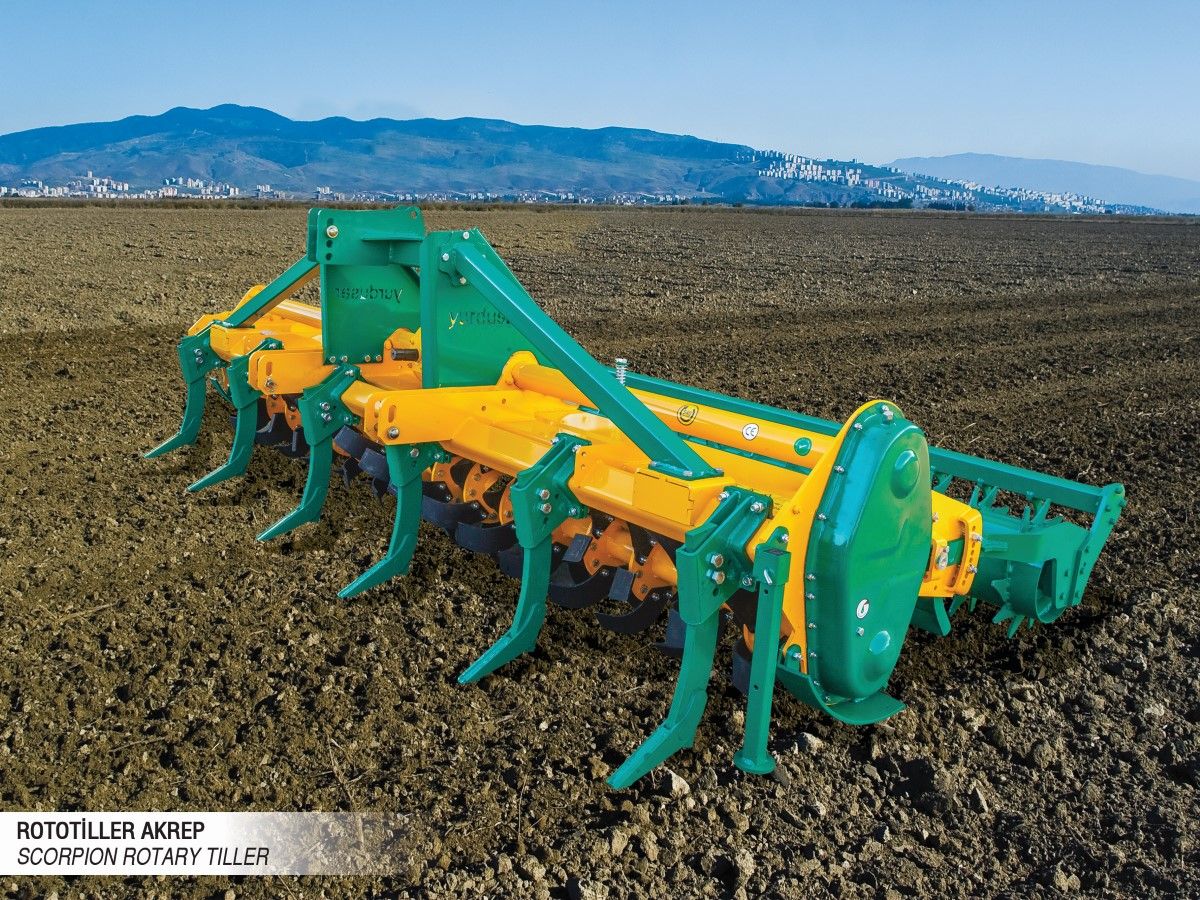 ROTARY TILLER
ROTARY TILLER
PRODUCT DESCRIPTION:
Our suspended scorpion type rotary tiller, gets its scorpion movement from the tail shaft. Perpendicular to the direction of movement and half a moon, with blasting feet (chart) and roller group, it is a soil milling cutter with blades placed on the shaft, rotating parallel to the soil surface. By providing the decomposition of organic substances such as stalk, green grass and plant residue, it enables these to be mixed into the soil. With the blasting feet attached to the front, the soil is blasted and then the soil is processed with blades and compressed with the roller group in order to get the soil ready for planting. Thus the functions of various tools such as plow, harrow, bolt have been gathered in a single machine. Our machine mixes organic compounds into the soil by milling without spoiling the structure of the soil. The soil processed with our machine will settle quickly and hence seeds will germinate in a short time. It can be successfully used in the preparation of the planting bed of crops and seedlings. It ıs produced with four cycles.
No represented companies found.
The company has no registered brand information.