Company Name
Contact Info
Location

AGROMEKS TARIM MAKİNALARI SAN. VE TİC. LTD. ŞTİ.

Reis Mahallesi Akşehir Organize Sanayi Bölgesi 3. Sokak No: 18. / Akşehir / KONYA / TÜRKİYE

Hall: 4

Stand: 426

Product Groups

FERTILIZATION SEEDING MACHINES
Company Info

Products

Represented Companies

Company Brands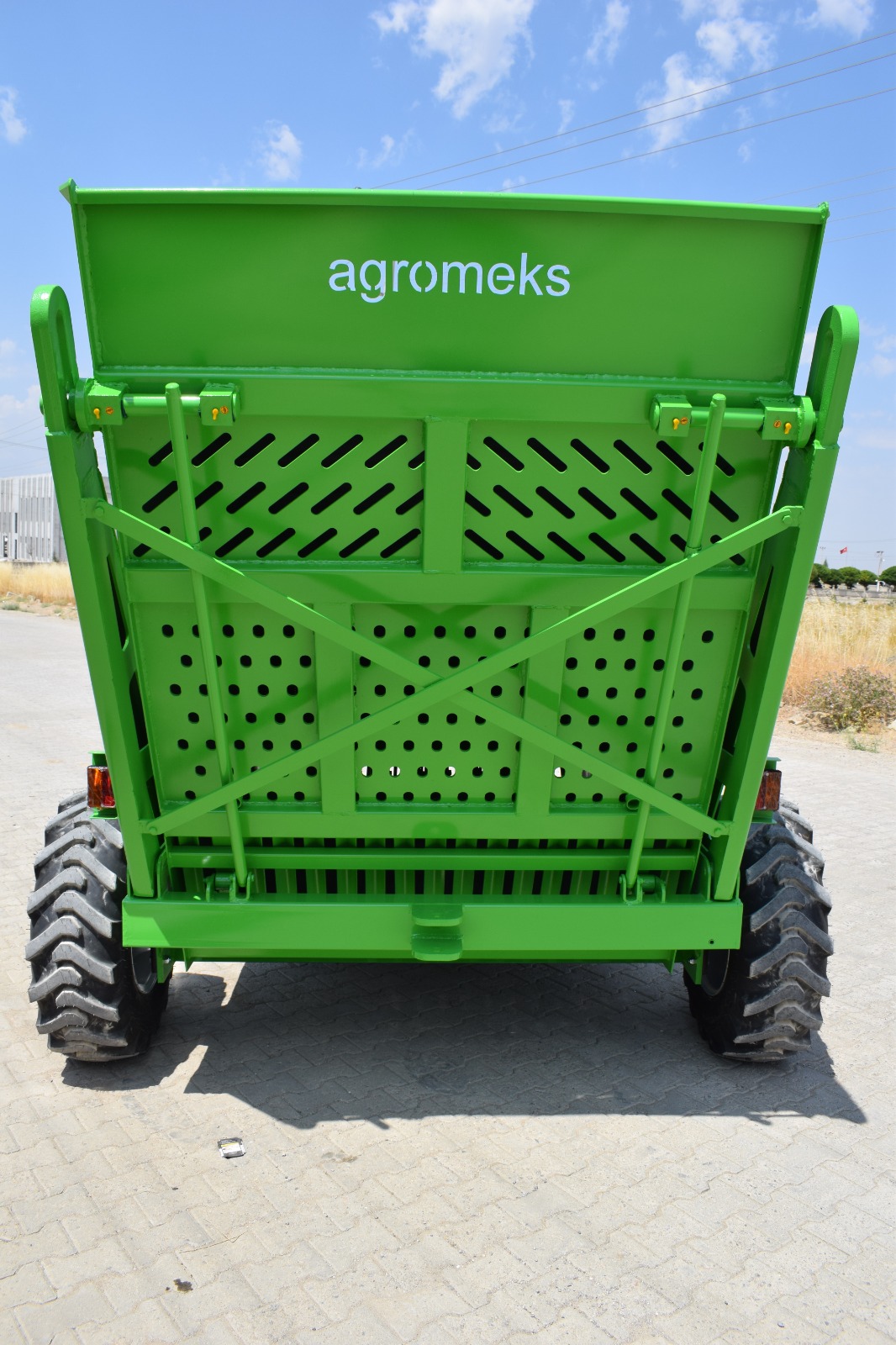 Stone Picker/Collector - Jaguar
Stone Picker/Collector - Jaguar
PRODUCT DESCRIPTION:
Stone Picker- Stone Pickers have become one of the most important tools in the global agriculture sector in making stony lands suitable for agriculture. -The stone picker picks the stones up to a depth of 30 cm from the surface of your land with a spring sieve and special drum system, while at the same time taking on the task of cultivating your soil. -Stone picker machine is used in many industrial areas such as tourism sector to clean the beaches/beach as well as agricultural lands. -Picks stones from 3cm to 45cm in diameter. It does not collect soil and mud thanks to the spring sieve, spring drum system and intermittent storage sheet. -Provides long blade life with Hardox material. -Reliable specially designed pad/gearbox system does not cause problems as long as oil maintenance is not delayed, it is long-lasting. -Easy changeable blade and spring system allows blade and spring replacement without the need for service. Field-type hydraulic lift tank system with a discharge height of 2.6m offers the possibility of unloading to any desired vehicle and area. Our 140cm, 175cm, 200cm garden and field models offer a machine option suitable for every tractor and every terrain.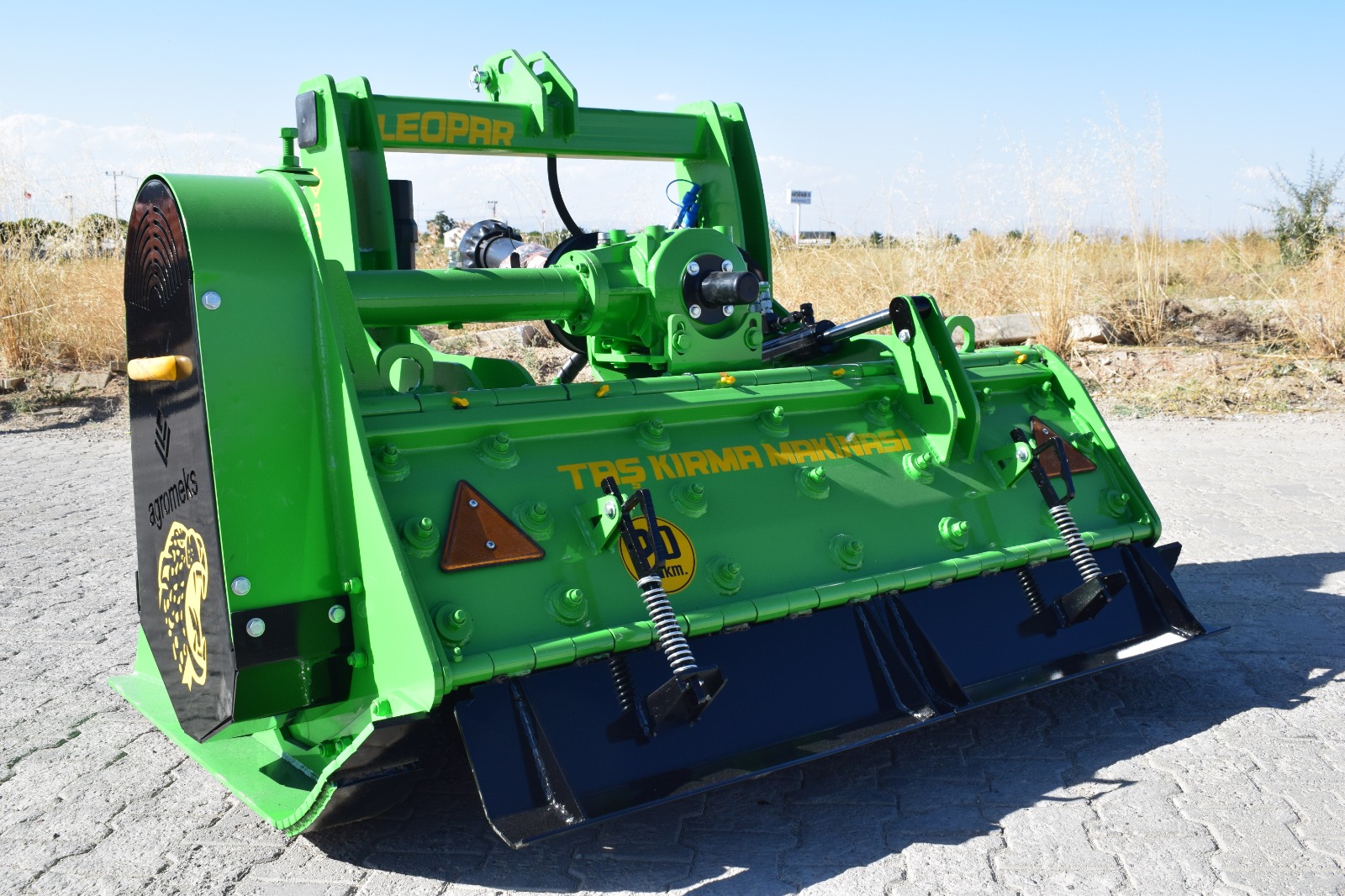 Stone Crusher - Leopar
Stone Crusher - Leopar
PRODUCT DESCRIPTION:
Stone Crusher Stone Crushers make stony lands suitable for agriculture, while enriching the soil in terms of minerals. Our model with a working depth of 20 cm and a working width of 150 cm allows grinding the stones in your fields. -It is used in fields, orchards, greenhouses, vineyards, beaches and many industrial areas independent of agriculture. -34 pieces of Carbide (Carbide) blades provide long-lasting working opportunity. Durability is maximized with Hardox chassis and body, and faultless operation is aimed even in the toughest conditions. -It has a specially produced Italian gearbox. -For unbalanced rotor balance, advanced technology equipments are used in our facilities. -All our machines are guaranteed for 2 years.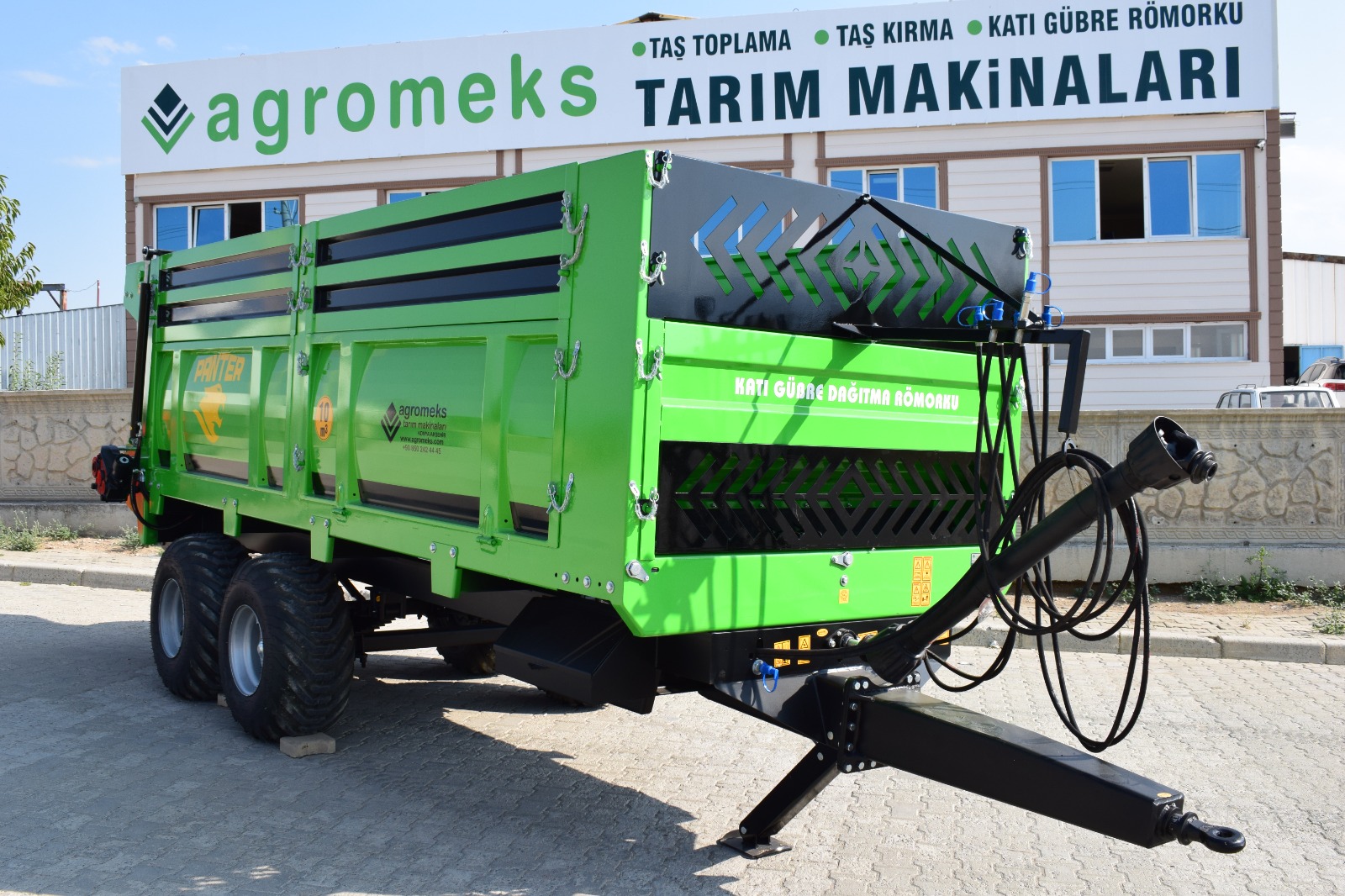 Solid Manure Spreader - Panter
Solid Manure Spreader - Panter
PRODUCT DESCRIPTION:
-Manure Fertilizer Trailers are the homogeneous distribution of solid manure on their lands. Our -20m3, 15m3, 10m3, 5m3 models have a capacity of 22tons, 17tons,12tons and 7tons. -Thanks to the specially designed single and double axle scissor system, it provides low fuel consumption, easy use, even in lower horsepower industrial tractors without putting a load on the tractor. -It has a trow distance at 5-15 meters. -Special gear are used for protecting stone etc. Objects jam. -Our all machnes have 2 years service warranty.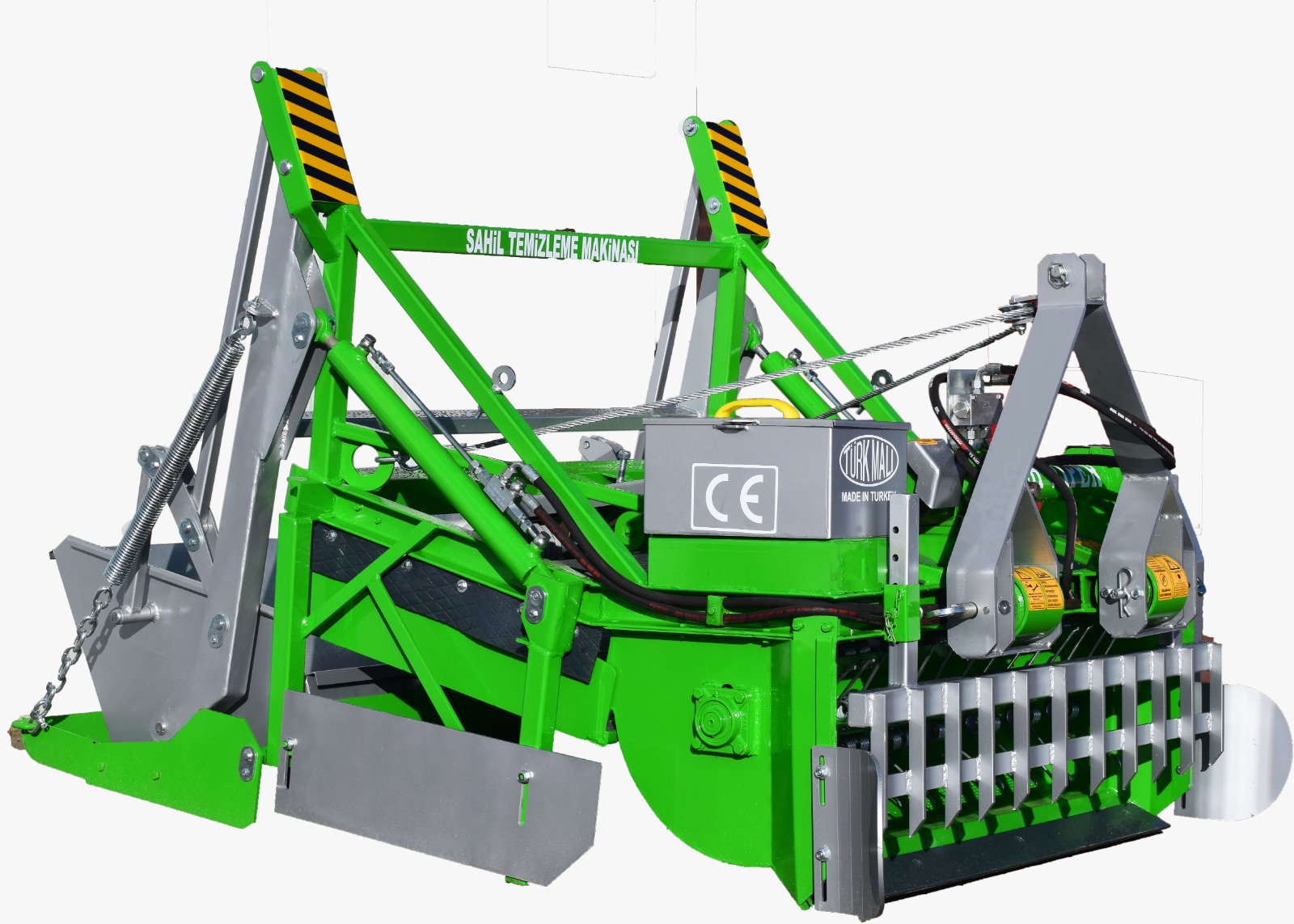 Beach Cleaner - Caretta
Beach Cleaner - Caretta
PRODUCT DESCRIPTION:
CARETTA BEACH CLEANER -Our Beach Cleaning Machines have a working depth of 15 cm and a working width of 140 cm.-Thanks to the special sieve system working with vibration, it collects cigarette butts, garbage, stones etc. on the beaches.-In addition to the cleaning function, it provides the smoothing and arrangement of the surfaces of the beaches.-It has a storage capacity of 350 liters.-It cleans an average of 7.000m2 area per hour.-Our galvanized coated materials protect the machine from factors such as salt and moisture.
Mulcher and Collector - Pars
Mulcher and Collector - Pars
PRODUCT DESCRIPTION:
BRANCH MULCHER & COLLECTOR A first in Turkey! With Agromeks Branch Collecter and Shredder Machine, end unwanted branches in orchards, and hello to fertilizer and bio-energy recycling! Branch harvesting and shredding machine, with its 175cm working width, can be used in orchards, greenhouses, etc. It ensures that diseased pruned branches in the fields are easily collected and stored away. It undertakes the task of facilitating the storage and transportation of the collected branches and tree pieces by reducing the volume. The branch collecting machine not only provides benefits to the environment but also provides the opportunity to obtain financial resources in terms of recycling the shredded and collected products and bringing them to the pellet factories and bio-energy production facilities. In addition, due to the increase in labor costs today, the branch splitter is important in eliminating and reducing these labor costs.
No represented companies found.